LATEST NEWS - LATEST NEWS - LATEST NEWS
Ben Swift retains his British National Road Race title In a tense finish Ben Swift outsprinted Fred Wright up the fearsome Michaelgate climb in Lincoln to retain the British National road race championships and win the gith to wear the National jersey for another 12 months. Ethan Hayter was third after a fast finish to bump Harry Tanfield off the podium
Sonny Colbrelli wins epic Paris-Roubaix In what was a brutal and epic edition of the monument classic Sonny Colbrelli won a three-way sprint ahead of Florian Vermeersch and Mathieu van der Poel in the 2021 Paris Roubaix. In the first wet race since 2002 it was a true classic from start to finish
New Touring Blogs now added Our very enjoyable Tour of The Netherlands, back in 2013, is the latest Touring Blog added to this website. If you are thinking of heading across the North Sea to cycling Utopia then read this first.
Danny MacAskill's been at it again Danny MacAskill has been back to Skye in this new film, descending the Black Slabs on the Skye Cuillin high above Loch Coruisk. Stunning scenery and the bike handling's not bad either
---
Cycling: What's It All About?
The things people do for fun are both varied and rewarding. Some people like to read, some go in for watching football matches, some enjoy a potter in the garden, and many like to get out on the hills. Well, I have to say I enjoy all of the above. But I also get a lot of fun out of cycling.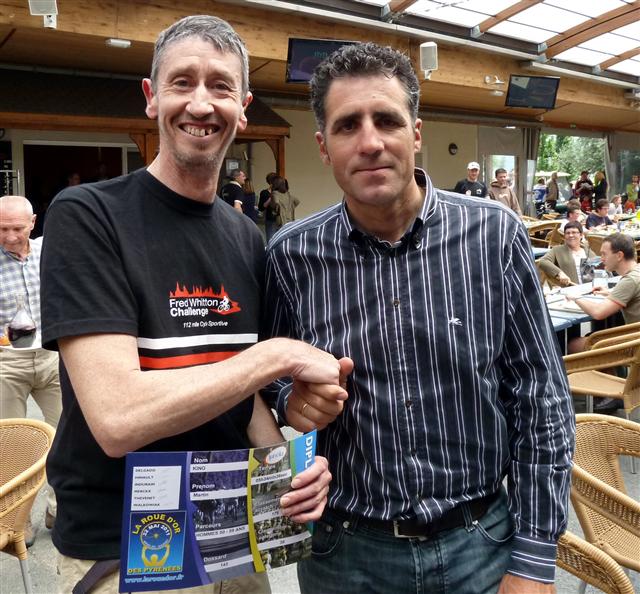 Cycling is often thought of as a bit of a niche sport, not many people do it, fewer still actually do it competitively. Well, how wrong you are. It is unequivocally one of the fastest growing leisure activities in the UK and more and more people are having a go. Awareness of the sport has grown exponentially in the last 12 years or so since the Beijing Olympics and with British riders now prominent at races like the Tour de France many feel inspired to get out and have a go.
There are many different ways you can get involved. Kids (of all ages) might well go for mountain biking or BMX. Touring is a fantastic way to explore our countryside from the north of Scotland to England's south coast, or even better the big mountains of France and Italy.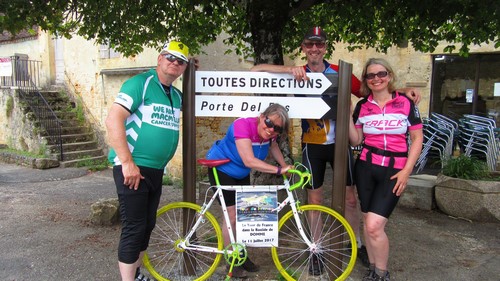 For something a bit different why not try grass-track riding, or, for some real excitement, riding your local velodrome track. When it comes to track cycling, here in Britain we have led the world for many years now, although the gap is closing. Team GB's success on the track has inspired many a young rider and the depth of talent in this country is amazing. Britain's Team Ineos may be cycling's answer to Manchester United, but they have proved remarkably effective at carving out continued success in the big Tours over the last 8 years. British riders perform at world level across the global peloton, and we continue to unearth new talent. The Tour de Yorkshire is now an annual fixture on the world calendar, the UK hosted the World Championships in Yorkshire last year. There are issues, admittedly, and the UCI, the sport's world body, have their work cut out trying to rise above political infighting. The pro scene is nothing if not interesting!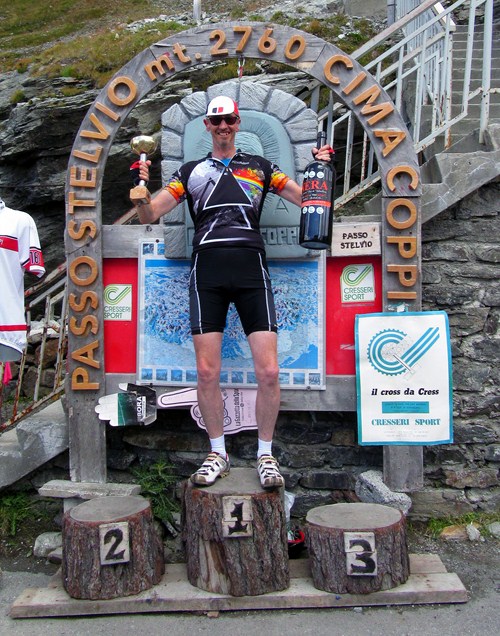 Over the last few years, the popularity of cycle sportives has continued to grow to the point where it is possible to ride these events pretty much all year round. For the uninitiated, these are semi-competitive day rides which tend to include a few (?) challenging hills such as the Bealach na Ba (Google it!). We even have perhaps THE classic UK sportive right here in Cumbria, the Fred Whitton Challenge, and a real challenge it is too. And these events are not just a British phenomenon, there are many such events the world over - an amazing way to see a different part of the world. And if you feel really competitive there is always road racing and time trialling. I have to say I have enjoyed all of the above, although I adopt a more sedate cycling style these days, concentrating more on the where and wow than the performance. But that really is what cycling is all about. A bit of everything, but most important it's about having fun.
Each year I keep a diary of my riding and associated cycling thoughts which are included as a blog on these pages, 2020 was no exception, and this continues into 2021. 2020 has been described as a year like no other, and there is no doubt that the impact of Covid-19 was profound, with all my foreign trips either postponed or cancelled, along with my much anticipated tilt at LEJOG. Despite this 2021 brings with it some optimism as the vaccine rollout allows us all to contemplate a future where many of these trips can be reaccommodated - currently I have rescheduled my LEJOG ride for August 2022. In the meantime Covid guidelines at least allow us to get out there and ride and, for many, this has been a real godsend. Whilst 2021 may not be the return to normal that many of us crave, but at least we can look forward with some optimism. After all, cycling has so much to offer. Keep on riding.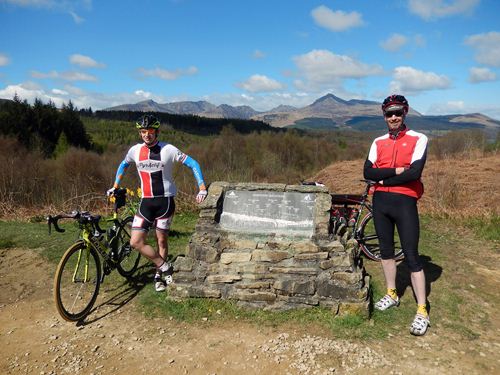 Hopefully, my website will inspire, motivate or interest you enough to have a go if you don't already. And if you are lucky enough to live in Cumbria why not try riding some of our wonderful (steep) Lake District hills, or head into the remote and quiet Scottish Borders, or simply stretch your legs along the glorious Solway coast. You too can enjoy scenery like this, whatever the weather!
Join a club
Not sure where to start? Are you a club member? If not, why not join your local club? In the North West there are a number cycling clubs who will welcome you with open arms. The best place to find your local club is via the British Cycling website, which offers all sorts of useful advice. Or, if you prefer, why not check out what Cycling UK (the CTC as was) has to offer. They have a great network of local affiliated groups, our own in North Wales and Chester is always active.
---
This site is a bit of an indulgence but I will make no apologies. I don't think I'm an anorak (better ask my friends about that) and I have purposely tried to avoid the technical jargon which many cyclists seem so keen on using in casual conversation.
Feel free to have a wander through the menu links on the left at the top of the page, hopefully there will be something there of interest. But, if nothing else, get yer bike out and get riding.... today!
---